Article picked from
http://blog.naver.com/korea_brand/10094059208
There are several sports that Korea excels at: taekwondo, archery, judo, and weight lifting to name a few. But in athletics, unfortunately, Korea has rarely won medals and accordingly, public interest, too, is rather modest.
But next year, it seems it may be quite different – for the IAAF (International Association of Athletics Federations) World Championships is scheduled to be held in Daegu, Korea from August 27 to September 4. Those who run the fastest, jump the highest, leap the farthest will be all gathering together!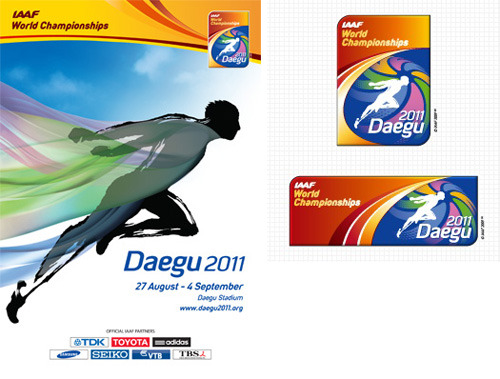 So the 27th of August 2011 is the day it will begin. Following the 1988 Olympics and the 2002 World Cup, this time Korea will host the IAAF Championships, with some ambitious goals set for itself – ranking within top 10 in 10 categories, including marathon, race-walking, hurdles, pole vault, and javelin throws for both male and female.
Organizing Committee for the IAAF World Championships Daegu 2011
The organizing committee for the Daegu Championships is working hard to make the event a success. They are repairing and upgrading the Daegu Stadium which will be the main venue for the games, and the Athletes' Village where the athletes from all over the world will be lodging is scheduled for completion in April 2011. About half has already been completed. Also, some 6,000 supporters are being recruited, including interpreters, assistants and organizers in some 10 specific areas.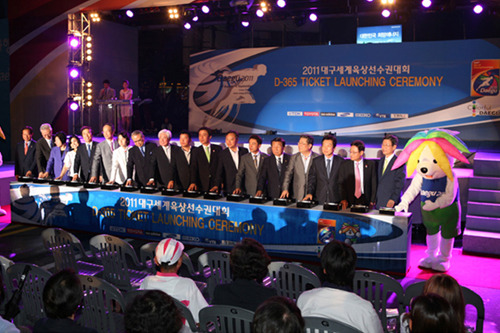 Now that slightly less than a year is left till the grand opening, the tickets are on sale both on and offline. The price of the tickets ranges from KRW 10,000 to 150,000 and the season ticket with which you can watch all of the competitions costs from KRW 200,000 to 850,000. The prices are cheaper than the ones at the Osaka Championship in 2007 or Berlin in 2009.
A Mega-Scale Sporting Event
The IAAF Daegu 2011 will be the second time the competition is held in Asia, following the one in Osaka, Japan in 2007.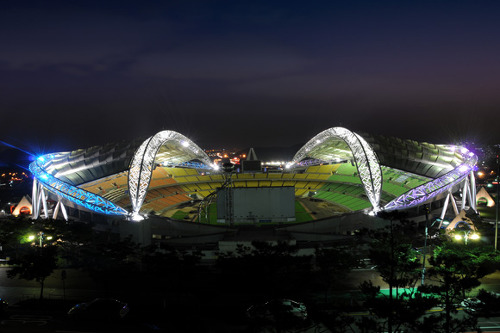 It will be a mega-scale sporting event where over 6,000 foreigners from 213 countries will visit and participate in 47 different games. Apparently, it is a major opportunity to showcase various attractive aspects of Korea. Apart from the actual visitors, there will also be some 7 billion TV viewers, which will induce an impressive amount of economic value. To host this championship, Korea needs KRW 5.5 trillion's volume of manufacture, 60 thousand employments, and is expected to generate value-added of 2.3 trillion's worth.
Hosting a sporting event of this magnitude is certainly no easy job. It requires a lot of resources both finance, energy, time-wise, not to mention a thorough, meticulous planning. The entire world will be watching Korea. So, let's hope and strive for a successful hosting!