A few years back, there was a big wine boom. Wine was the trendy thing. And so was the word "sommelier." It is a French word meaning a trained and knowledgeable wine professional who specializes in all aspects of wine service – wine procurement, storage, wine cellar rotation, providing expert service to customers and so on.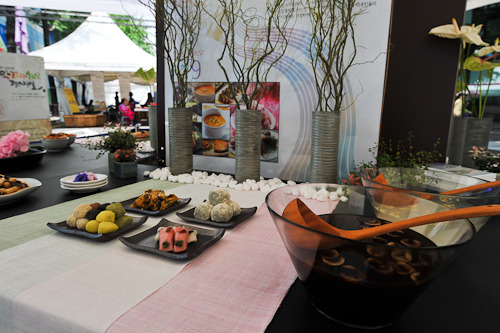 Well, you will be surprised to hear that there exist sommeliers for Korean food now. Last October the World Food Culture Center (WFCC) introduced its first sommelier course for kimchi and makgeolli in an effort to globalize hansik – traditional Korean food.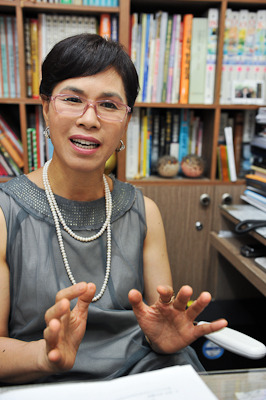 Ms. Hyang-Ja Yang, the CEO of the WFCC, commented, "Kimchi is Korea's representative food, designated by the New York Times as one of the world's top 5 health foods. Korean food has numerous benefits – nutrition, taste, and style-wise – and is something we can pride ourselves on."
Ms. Yang went on to emphasize, "But we're not making enough effort to promote and globalize hansik. There isn't enough "story-telling" nor attempts at fusing Korean food with other food culture."

Mr. Wan-Soo Park, Director of World Kimchi Institute (organization under the Korea Food Research Institute), said in his interview last March, "The fact that kimchi is such an ingrained item in Korean people's lives is partly the reason why there is an insufficient amount of research on systemizing it."
Kimchi is something that Korean people eat almost every meal, and Korean households make a load of kimchi every winter almost like a ceremony. Despite its subtlety of taste and a very storage-sensitive nature, there is hardly enough standardization of kimchi-making. Much of how-to-make-kimchi has been handed to the next generation by telling and showing without relying on set recipes. Lack of industrialized processing as well as special wrapping that accommodates fermentation and long-distance delivery has been deterring global distribution of kimchi. The same situation goes for the traditional Korean liquor, makgeolli.
Ms. Yang of the WFCC says, "A kimchi sommelier should be well-equipped with expertise on kimchi and cooking skills, and should be able to provide all kinds of information regarding the dish. The kimchi sommelier course comprises 12 classes in the span of 3 months. The course also teaches you skills that keep the wrapping from bursting while kimchi is fermenting."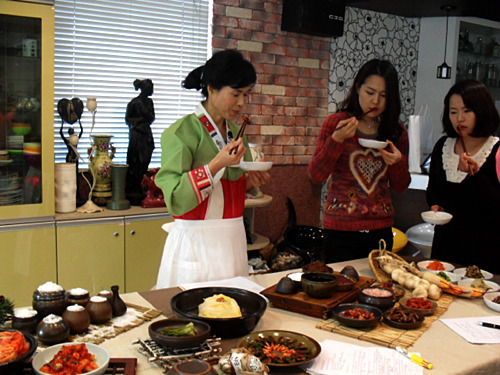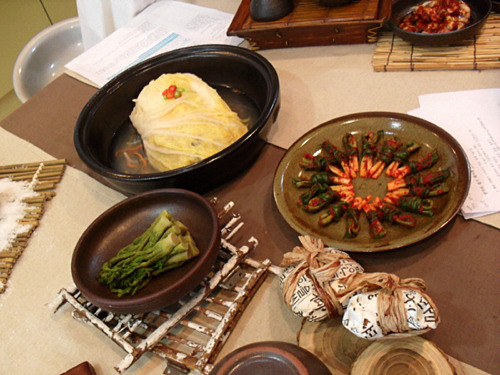 To be a good kimchi sommelier, you should be skilled not only at ensuring and preserving the quality of kimchi, but also at story-telling of kimchi. Ms. Yang says, "To do that, education on the theory of Korean food culture is essential. And with the suitable food styling we can shape the impression of Korean food as classy and elegant as well as generate value-added. Also, developing fusion dishes that blend Korean food with other food cultures will be conducive to globalizing hansik."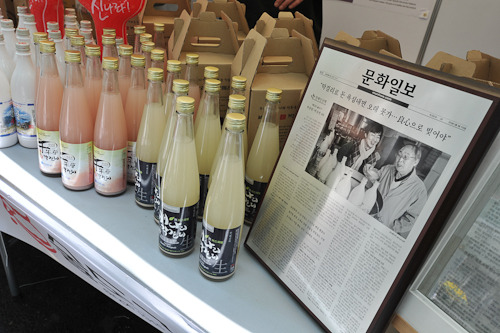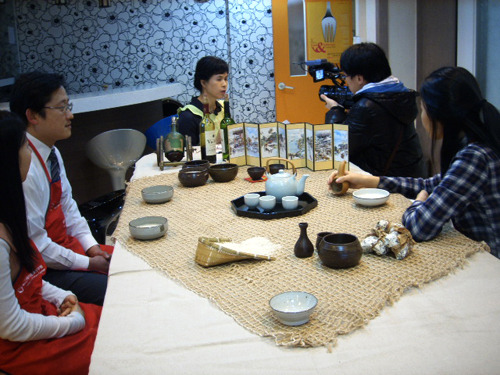 In the makgeolli sommelier course, aside from being educated on the manufacturing, preservation, styling of the liquor, you also learn about its drinking culture such as drinking etiquette or how to shake makgeolli before pouring it and so on.
"In countries like Vietnam that are familiar with rice, makgeolli is regarded as a high-class liquor. And the curry-flavored makgeolli is especially well-received in India. It has a nice color, too, style-wise. We can produce any number of variations of makgeolli that combine various countries' specialty flavors," Ms. Yang explained.
"Maintaining a stubborn attitude that doesn't allow room for incorporating other food cultures won't work. To globalize Korean food, we ought to be open-minded about and respectful of dishes of other countries. Take Japan's sushi, for example. Sushi is now made and sold by as many Koreans, if not more, as Japanese people. For effective globalization of hansik, we should get rid of the thinking that Korean food must be made by Korean people, nobody else."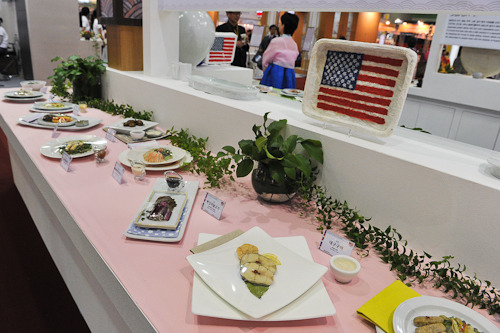 Mr. Tae-Pyong Chang, the former Minister of Food, Agriculture, Forestry and Fisheries said in his celebratory speech at the International Food Industry Exhibition Seoul 2010, "The size of the global food industry is USD 4.3 trillion, 5.6 times that of the IT Industry, and 2.5 times that of the automobile industry. It is a huge, huge market. And globally, countries are endeavoring to raise their competitiveness and take leadership in the food industry."
Korea, too, is making efforts far and wide to promote Korean foods such as kimchi, makgeolli, and tteokbokki. For makgeolli, in particular, the goal has been set at USD 10 million volume of export for this year.
"If people get to be familiar enough with variations of Korean food, then they will eventually want to delve deeper and trace back to the food culture in its original. That will stimulate export of Korean food ingredients as well as attract foreign visitors. And by offering hansik sommelier courses, more Korean people will get to be well-versed in expert knowledge of Korean food, which I believe will contribute to the sustainable development of Korean food culture," Ms. Yang says.