Article picked from
http://blog.naver.com/korea_brand/10091063062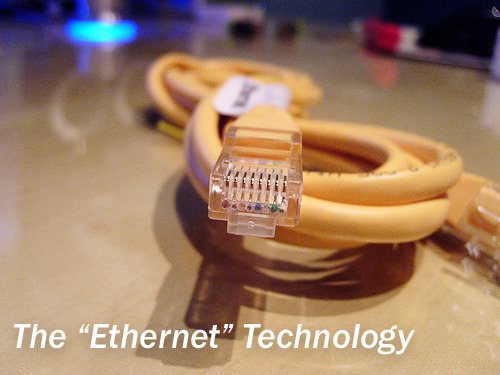 Have you heard of the term "Ethernet?" Not Internet, mind you, but Ethernet. Well, I suppose it's not exactly in our everyday vocab list.

Ethernet, stemming from the physical concept of the "ether," refers to the computer networking technologies for local area networks (LANs). In simpler words, it is a system where multiple computers scattered far and wide can form a network and share information. This system is widely used in the banking or trading industry that operates hundreds of branch stores.

Traditionally, the Ethernet market has been dominated by advanced countries such as the US, Japan, and Germany. But recently, Korean industrial Ethernet technology has been adopted as an international standard, marking a milestone for advancing into the world market.

Let's learn a bit about this Korean Ethernet technology.

Faster and Easier to Fix

According to the Ministry of Knowledge Economy of Korea, the International Electrotechnical Commission (IEC) approved of 5 RAPIEnet (Real-time Automation Protocols for Industrial Ethernet) technologies developed by Korea's LS Industrial Systems. They passed the Final Draft International Standard (FDIS), which means that it is almost at its last step in becoming the international standard (IS).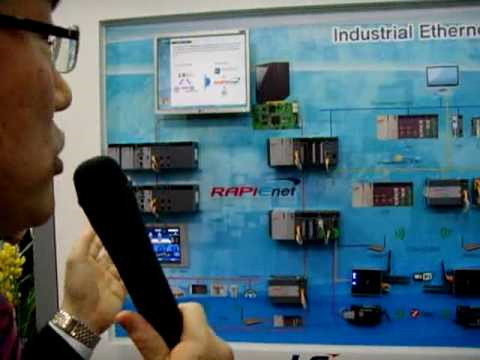 LS Industrial Systems has developed RAPIEnet as a new industrial communications bus for use with its PLC (Power Line Communication) systems. The company says that in so doing the design has avoided the complications of hubs and switches and the accompanying excessive cabling required by established Ethernet technology.

RAPIEnet, while still compatible with the preexistent Ethernet standards, transmits data at a 1 GB-per-second speed and in case of a communications failure can repair the error 30 times as faster. It can be utilized in a variety of fields operated by automation systems such as semi-conductor and automobile manufacturing, or nuclear energy development.

Korea, the Forerunner of the Industrial Automation Technology

RAPIEnet is the fruit of the collaborative efforts between LS Industrial Systems and Hanyang University – corporation and academia. The volume of tangible and intangible profit generated by this technology's approval as an international standard is incredibly huge. It laid the groundwork for Korea to advance into the global market of USD 10 billion's scale. Also, the domestic market, worth of KRW 150 billion, which has so far been dominated by the USA, Germany, and Japan, is expected to be finally claimed back by the Korean technology.

It is also important to note the significance of the collaborative R&D efforts between corporations and schools, backed up by the government support. Korea will surely continue its endeavors to generate world-acknowledged brand-new technologies.